Butler Middle School has a musical theatre treat for you! Save the date and grab your tickets today!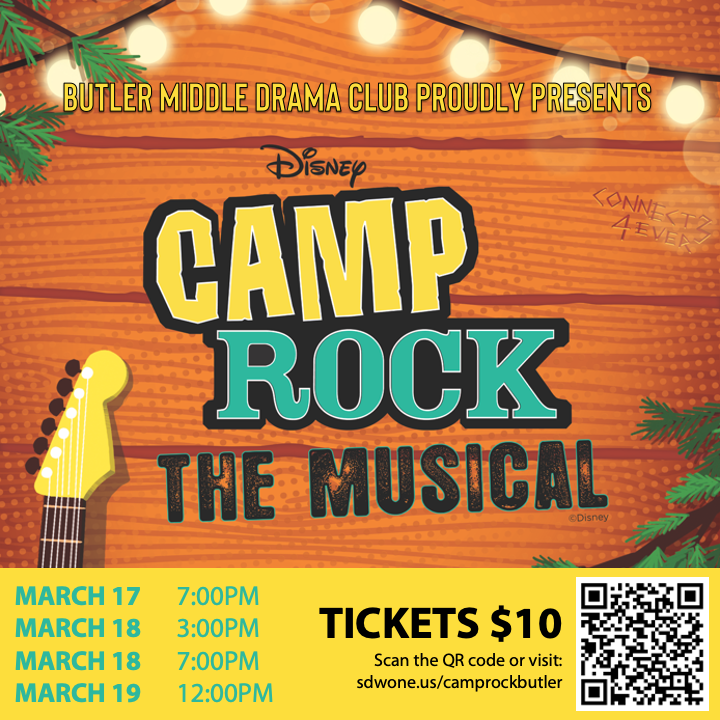 We are getting excited! Tomorrow, elementary students from across the district will perform in the annual Waukesha Sings. This year's Clinician is Margaret Jenks. Margaret currently teaches elementary music in Madison, WI. Previously, she taught at Butler Middle School and North High School here in Waukesha. In addition to her teaching duties, she is a conductor with the Madison Youth Choirs and a faculty member at Carnegie Hall in New York City. Her performing and teaching career has taken her worldwide, including performances in Germany and South Korea. The concert will begin at 5:30 PM in the Waukesha South High School auditorium and is open to the public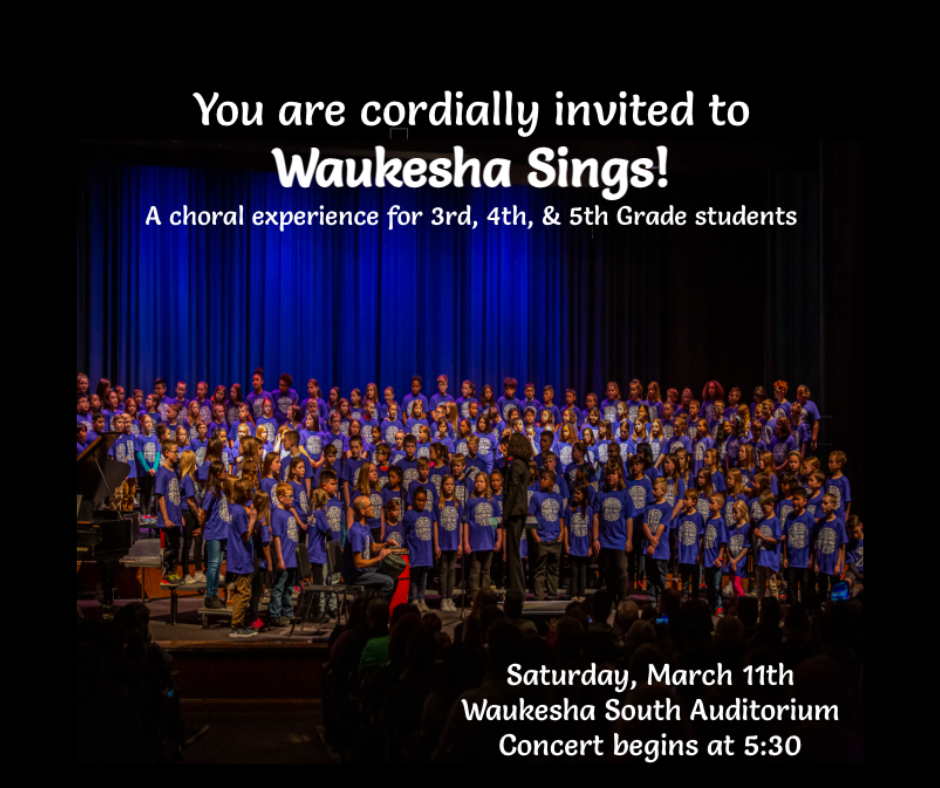 Congratulations to the Waukesha South mock trial team! They won the State Championship this past weekend and will now represent Wisconsin at the National High School Mock Trial Championship, Inc. in May! The Wisconsin High School Mock Trial program is funded by the Wisconsin Law Foundation, the charitable arm of the State Bar of Wisconsin, supporting law-related education and public service programs statewide. These photos perfectly capture the room's emotion, almost making it feel like we were there! #waukeshaproud #wimocktrial #mocktrial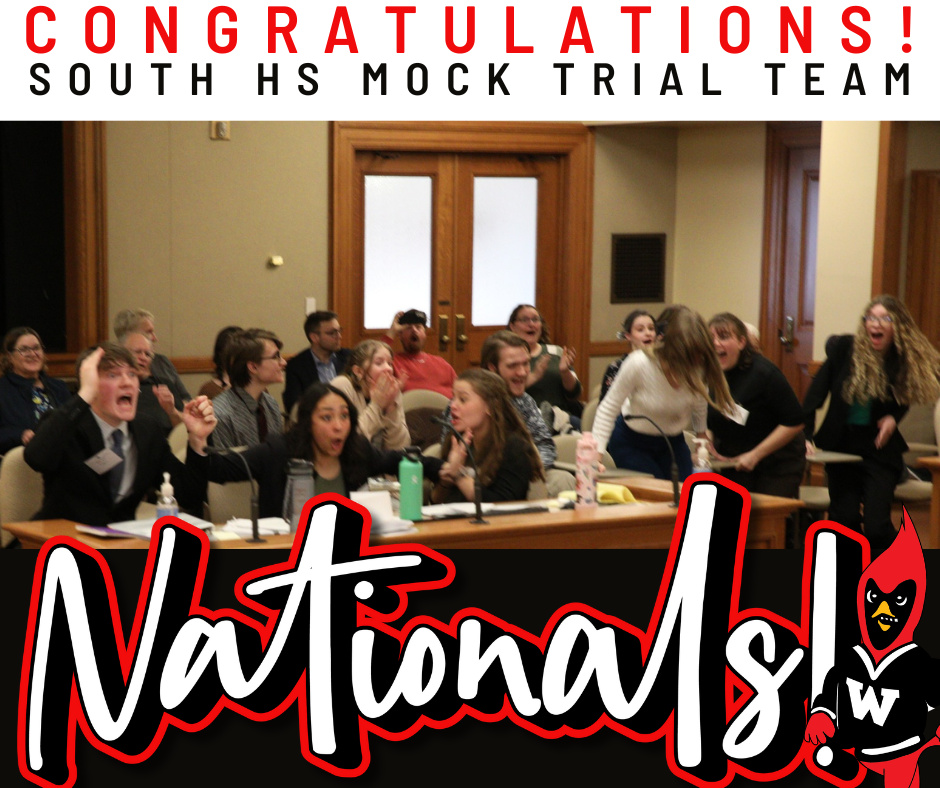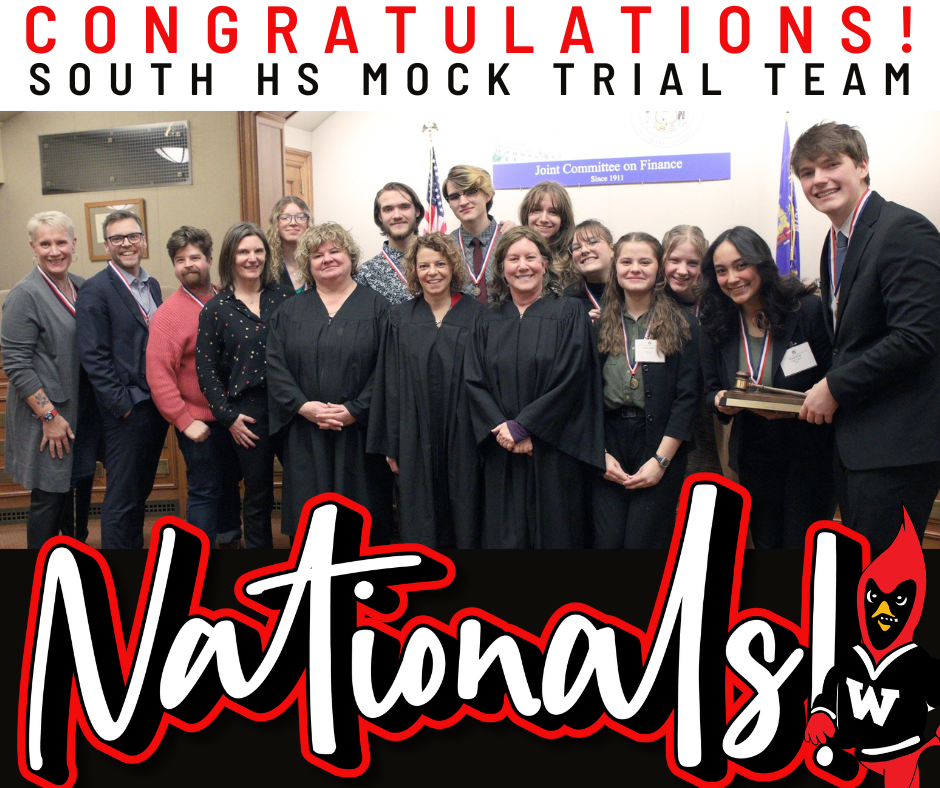 National School Social Worker Week is March 6-10, 2023. The theme for National School Social Work Week 2023 is "We Rise." School social workers are hardworking, caring, and gifted. They are interpreters, wayfinders, and beacons. With their help and support, together we rise. This week allows us to recognize their impactful work supporting students, families, and communities. Over the next few days the School District of Waukesha is proud to share all of our outstanding school social workers with you! #waukeshaproud #WeRise2023 #SSWW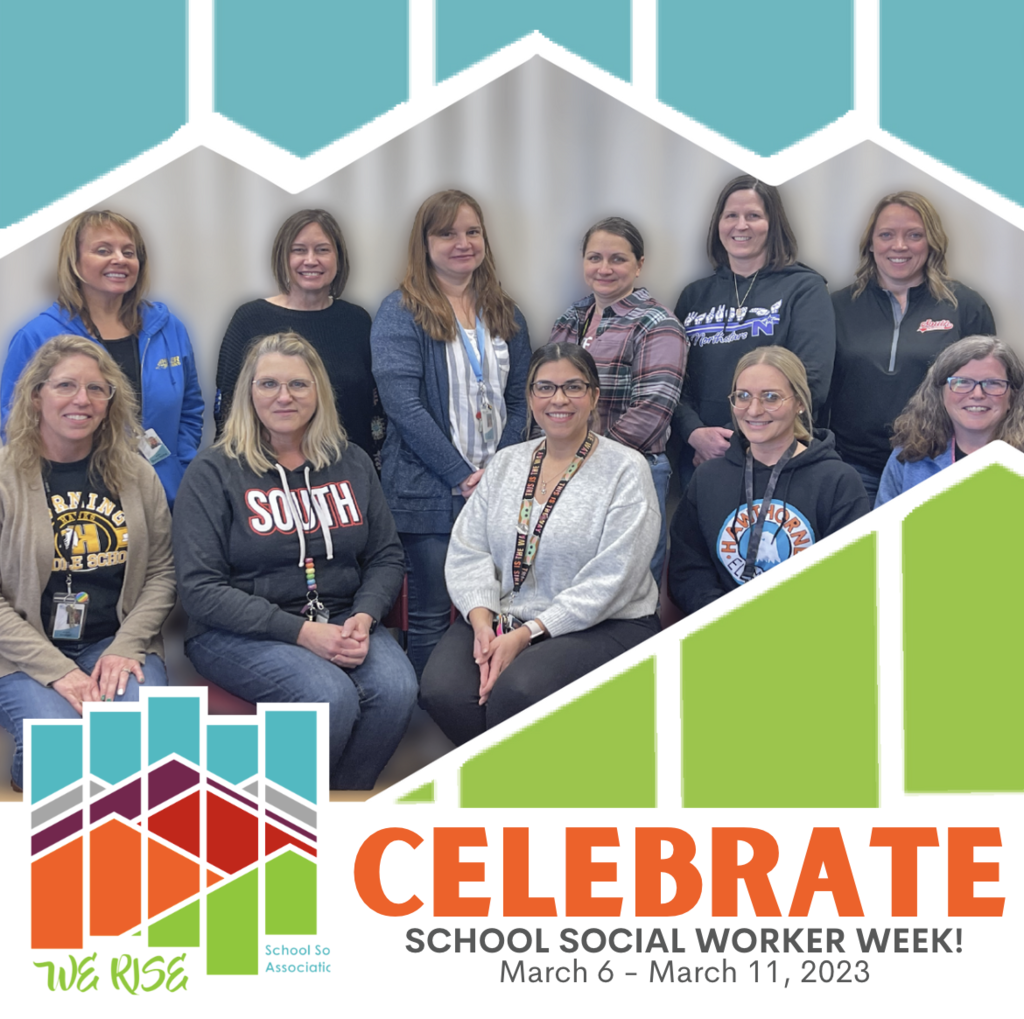 Congratulations to Tyler and Quentin from Waukesha South High School for qualifying and competing in last Friday's Technicians of Tomorrow competition. The two competed against other high school automotive technology students in a written and hands-on skills competition at the Wisconsin Center in Milwaukee. Thank you, Griffin Ford for supporting the program and Service Manager Ben and Shop Foreman Tyler for all they do.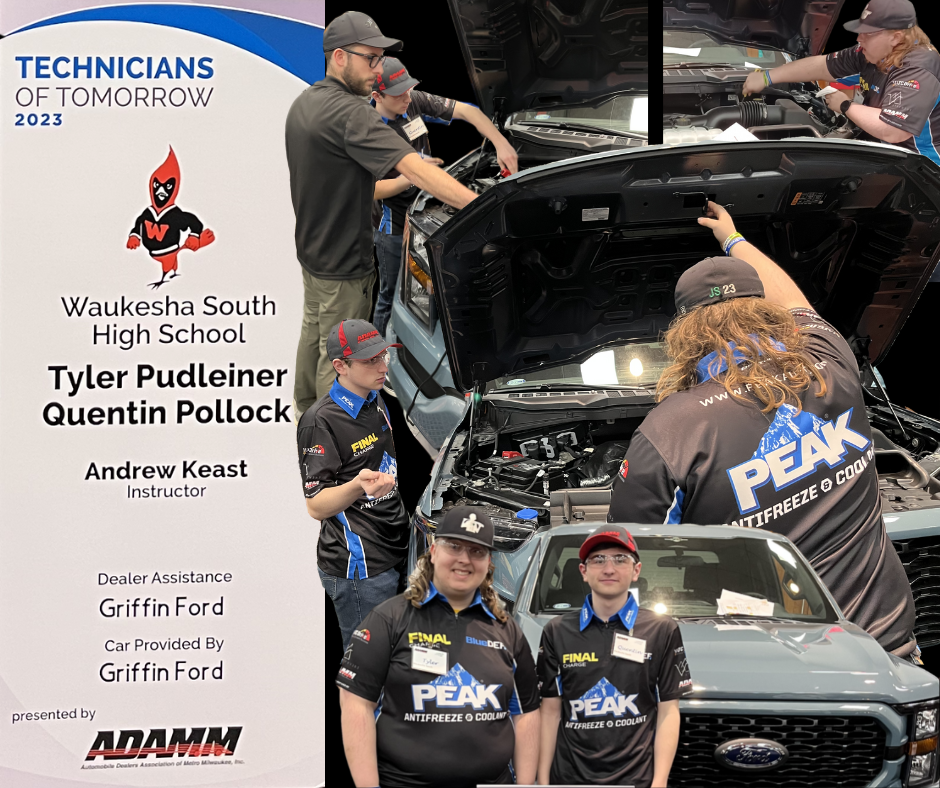 Congrats to Waukesha's Coop Gymnastics Team (West/South & North/CHM) on a very successful season. Two members are headed to compete this weekend at the WIAA State Meet in Wisconsin Rapids. Krista Pascavis, senior at Waukesha West will compete on the Floor Exercise. Julia Stillman, senior at Waukesha South will compete on the Floor Exercise, Uneven Bars and will contend for the state All-Around. Good luck ladies! #waukeshaproud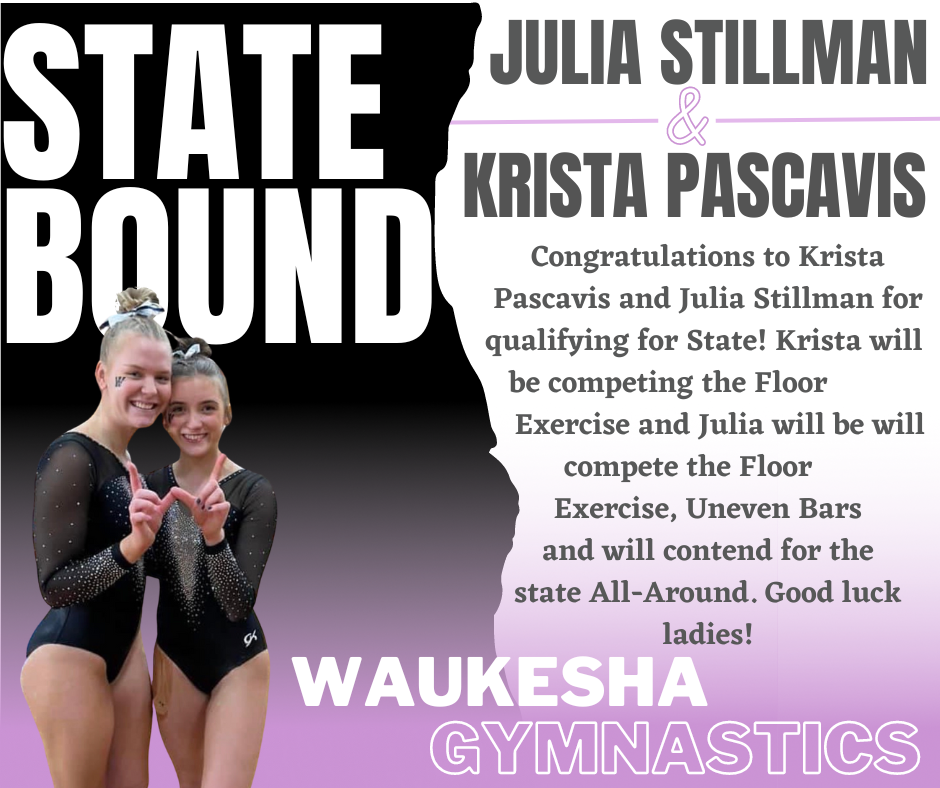 Congratulations to Quaid Ybarra & Valeria Hernandez from North High School. They placed 5th at DECA Regionals qualifying them for State. Goodluck Northstars! #waukeshaproud

Help the Waukesha North Key Club raise $1,000 for Special Olympics! Mr. Schalmo, North High School Principal, has agreed to jump in Lake Michigan if we raise $1000 for Special Olympics through Key Club!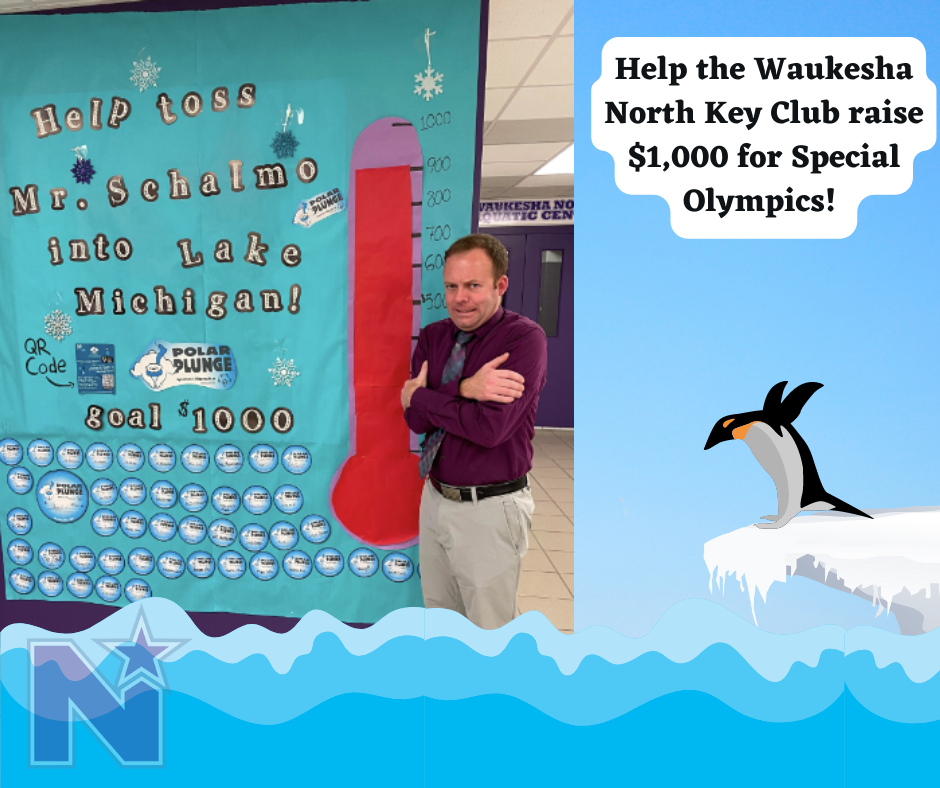 The South High School Mock Trial Team is heading to the State competition March 3-4, at the at Dane County Courthouse in Madison, WI. Good Luck!

The Waukesha South Black Student Union created a display to Celebrate Black History Month. If you are at Waukesha South High School take a walk by the display case located outside the Library/Media Center!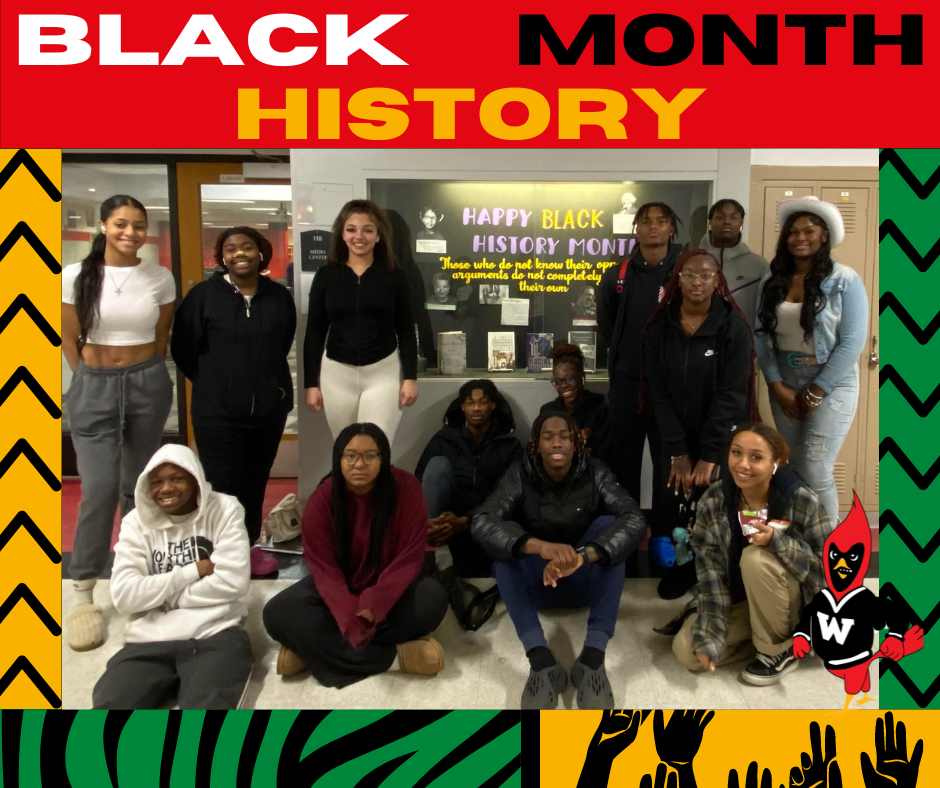 Huge Congratulations to: Maddie Andersen - UW-Whitewater Matthew Arps - Carthage College Brandon Bedalov - UW-River Falls Lauren Black - Eastern Michigan Keegan Bratt - UW-Whitewater Ethan Brown - Dartmouth Ava Darling - Carthage College Zowie Farence - Minnesota State-Mankato Bennett Fogelstrom - UW-Platteville Brady Foster - Winona State Talon Gamez - Marquette Joe Ginter - Concordia Carson Gratz - Carroll Lilly Hanke - UW-Milwaukee Gunnar Hanson - UW-Platteville Annyka Hellendrung - Oral Roberts Campbell Hilson - Wellesley College Charlie Jackson - Illinois-Springfield Gavin Kreitmeir - Northern Kentucky Caden Krohn - Maryville Nelson Luecke - UW-Platteville Jacob Lynch - Clarke Quinn Metzger - UW-Platteville Eli Pantzlaff - St. Norbert Krista Pascavis - Northern Michigan Bryce Petersen - Concordia Camryn Ries - Illinois-Chicago TJ Tarnowski - Mount Mercy Jack Watke - Football - Carthage We wish you the best of luck playing your sport at the next level! #waukeshaproud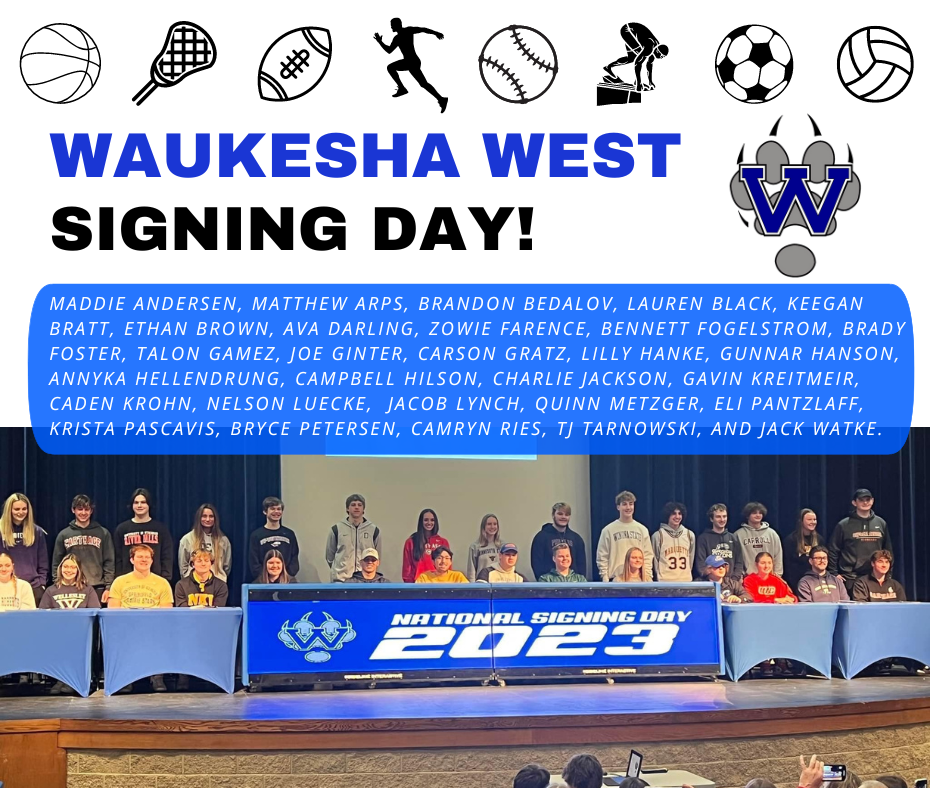 Huge Congratulations to: Caleb Holmes - Ripon College Connor Anderson - UW Whitewater Franko Williams - University of Northern Michigan Lucas Picco - UW-Milwaukee Cayce Farrell - Bryant & Stratton Renee Forystek - UW Whitewater Ashley Davies - UW La Crosse Nora Cerroni - UW-La Crosse We wish you the best of luck playing your sport at the next level! #waukeshaproud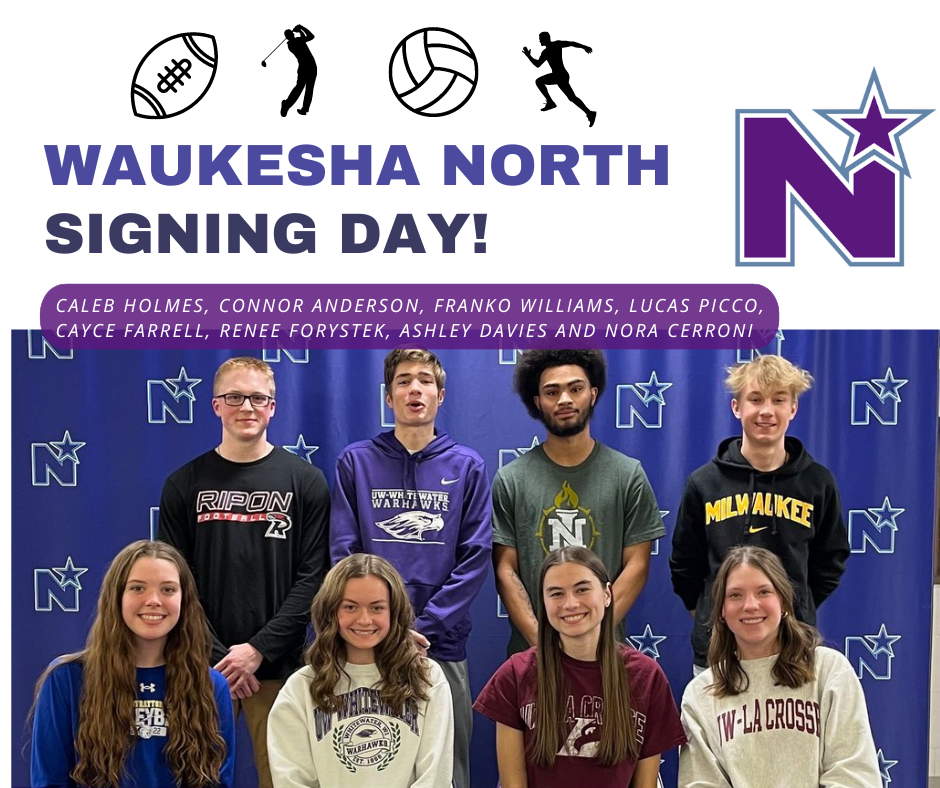 Huge Congratulations to: Sierra Langkamp - Carroll University for Lacrosse CJ Johnson - St. Thomas University for Football Maddy Berger - University of Indianapolis for Volleyball Tak Tateoka - St. Thomas University for Football Elle Haddon - Albright University for Volleyball Erick Tiegs - Beloit College for Baseball We wish you the best of luck playing your sport at the next level! #waukeshaproud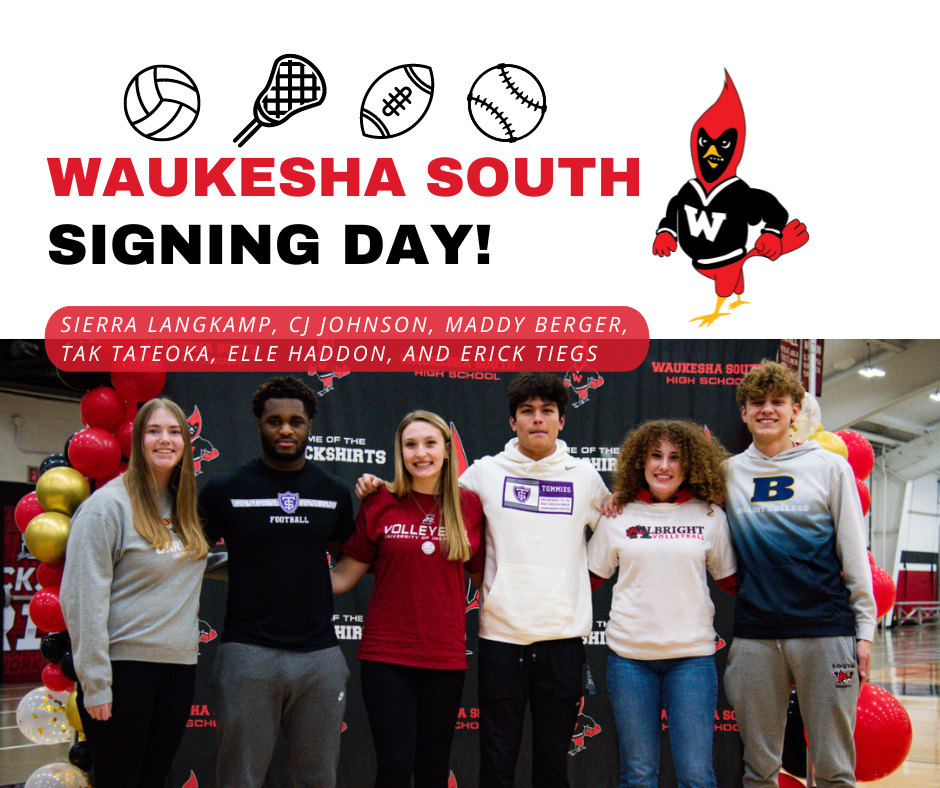 After reviewing the latest forecast from the National Weather Service, the SDW will be closed today, February 22. There is high confidence for two plus inches of sleet and ice later this morning into the afternoon that may cause travel conditions to deteriorate quickly. Additionally, there will be no after-school activities, and we will continue to watch the weather forecast for Thursday.

Huge congratulations to Robert Savelkoul, Jimmy Wollenberg, CJ Johnson, and Adrianna Beckley for qualifying for State at the Individual Sectional Tournament this past weekend! #waukeshaproud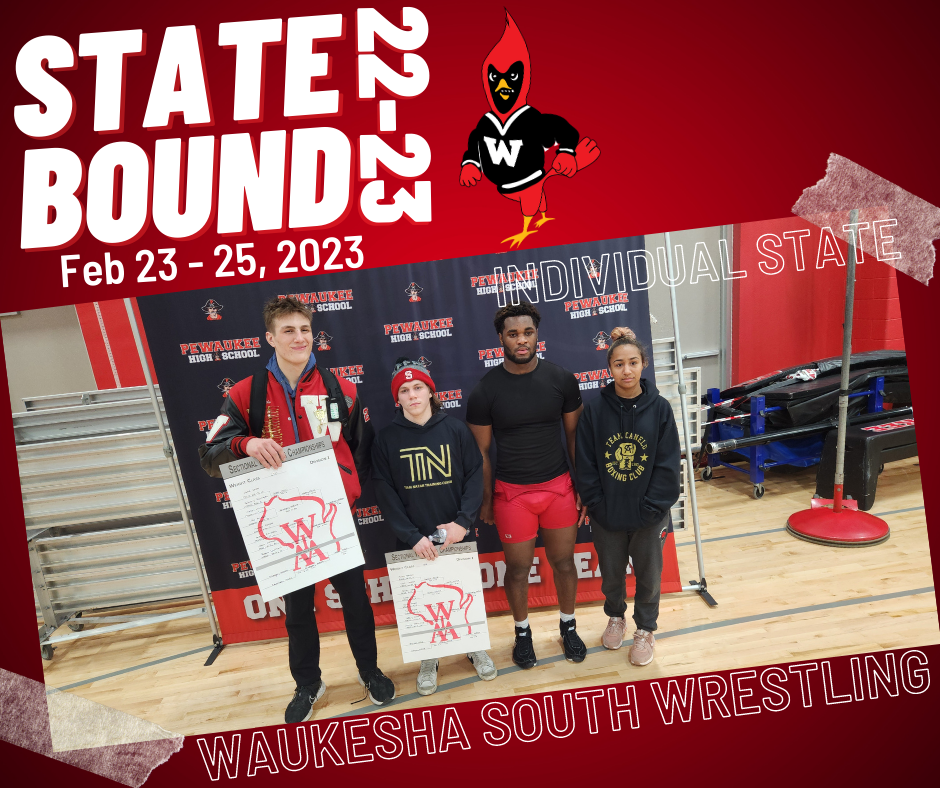 Congratulations to West Wrestlers Bryan Rivera, Elliott Mulloy, Xavier Guerrero, Xander Kuokkanen, and Nelson Luecke for qualifying for State at the Individual Sectional Tournament this past weekend! #waukeshaproud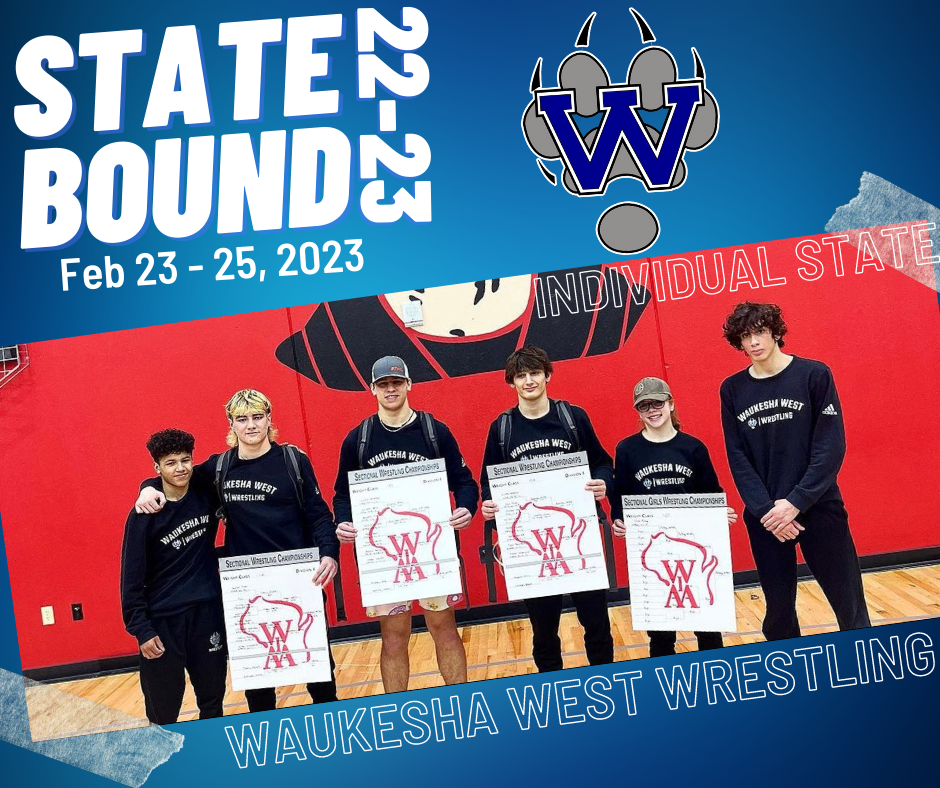 The Girls Co-op Snowboard team takes 2nd at the WI State Championships! The team is made up of students from West, North, and South High School. Senior Captain Nicole Major led the team with a 7th place (3rd-slalom) earning her All State honors! Junior Elizabeth Pofahl took 8th place overall! Seniors Ava Colias & Molly Muren also had big days! #wolverinespride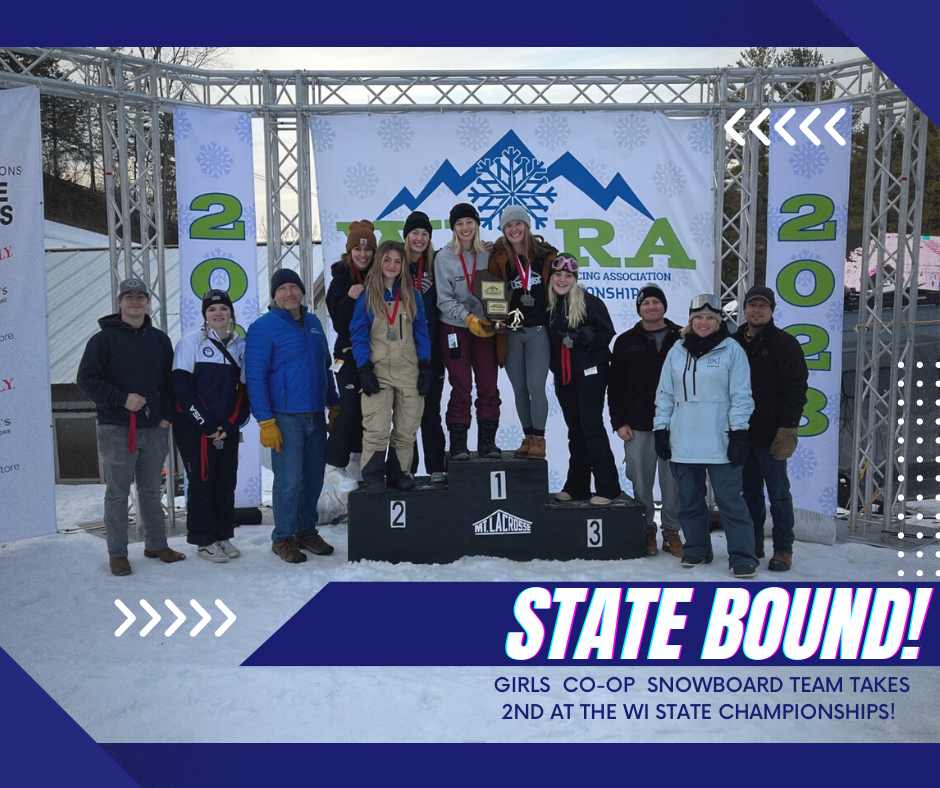 Waukesha West Cheer is STATE BOUND! The team earned a spot at prelims this weekend and can't wait to compete in the Gameday Small Division at State in Oshkosh this Saturday. Way to go girls! #wolverinespride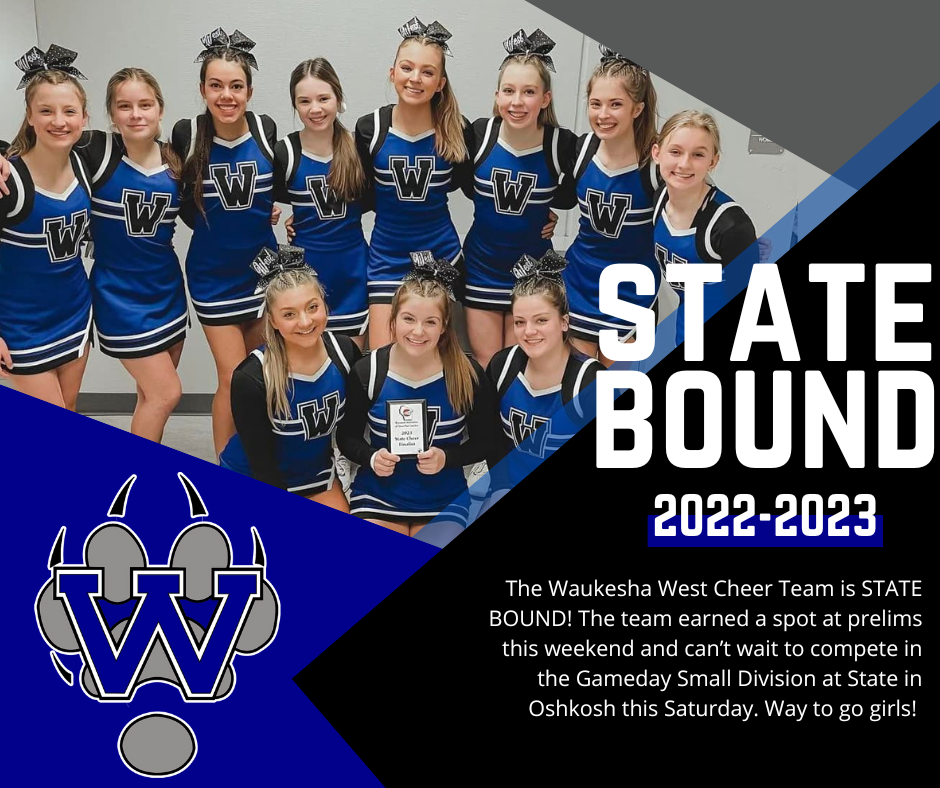 West Wrestling is headed to STATE!! For the first time in 27 years, the West team qualified for the Team State Tournament. Wishing you the best of luck!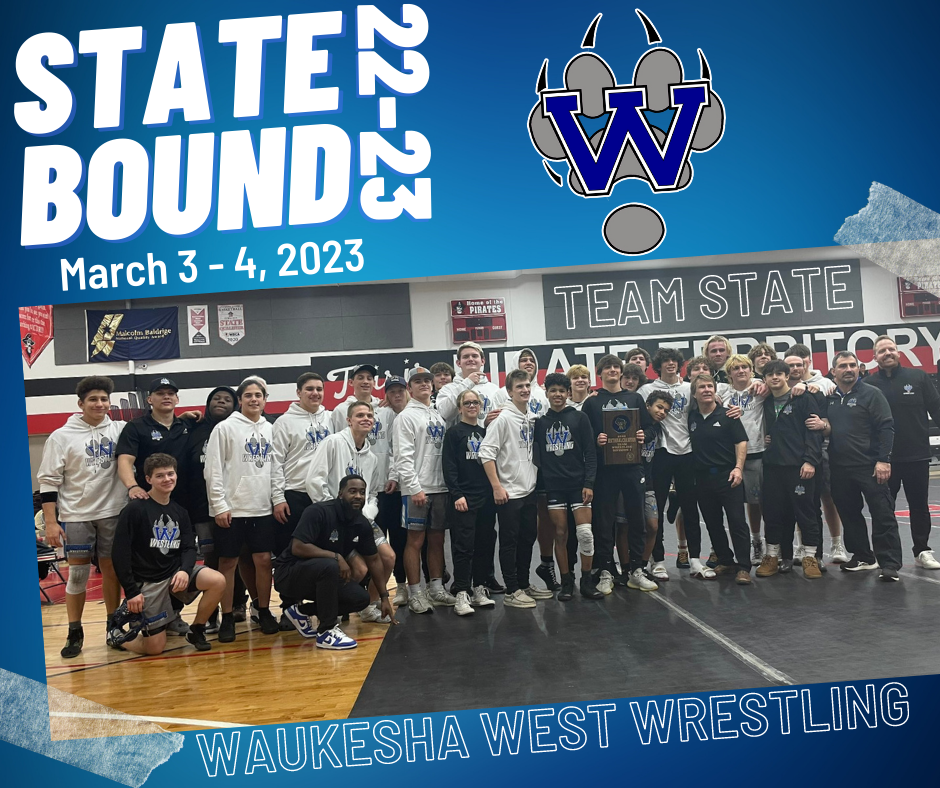 No school February 17. Enjoy your long weekend!