eAchieve may be a virtual learning experience, but our eAchieve staff works hard to provide opportunities for our students and families to connect in person. New eAchieve families had a chance to connect with staff members and future classmates at recent Back-to-School celebrations in Portage, Appleton, Mukwonago, Hartland, Greenfield, and Waukesha.
https://youtu.be/WkJtA7D3nFk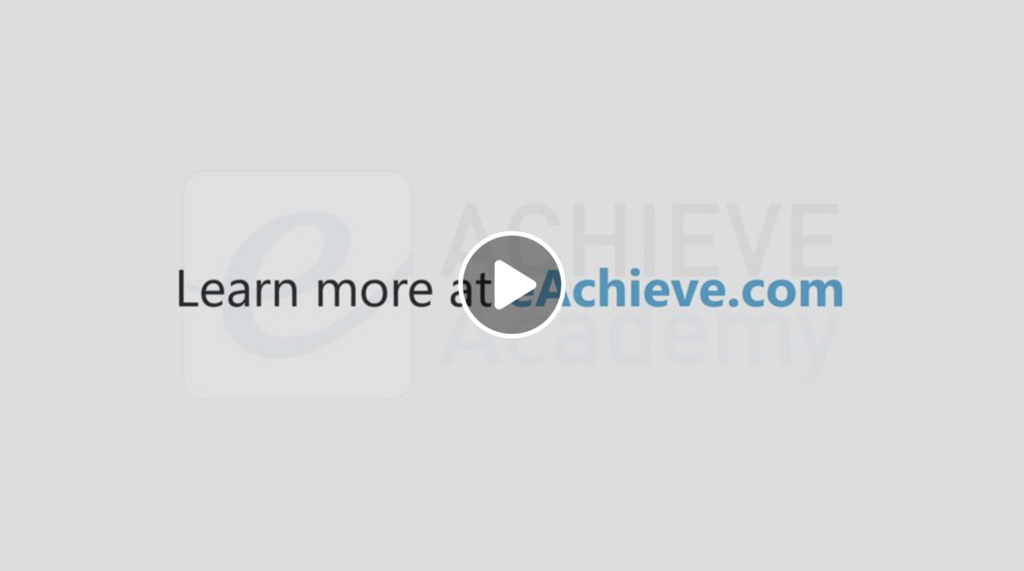 Waukesha West Spirit Day 2: Adam Sandler😎 #homecoming2022

Waukesha North Spirit Day 2: Soccer Mom👩⚽️ vs Barbeque Dad👨🍖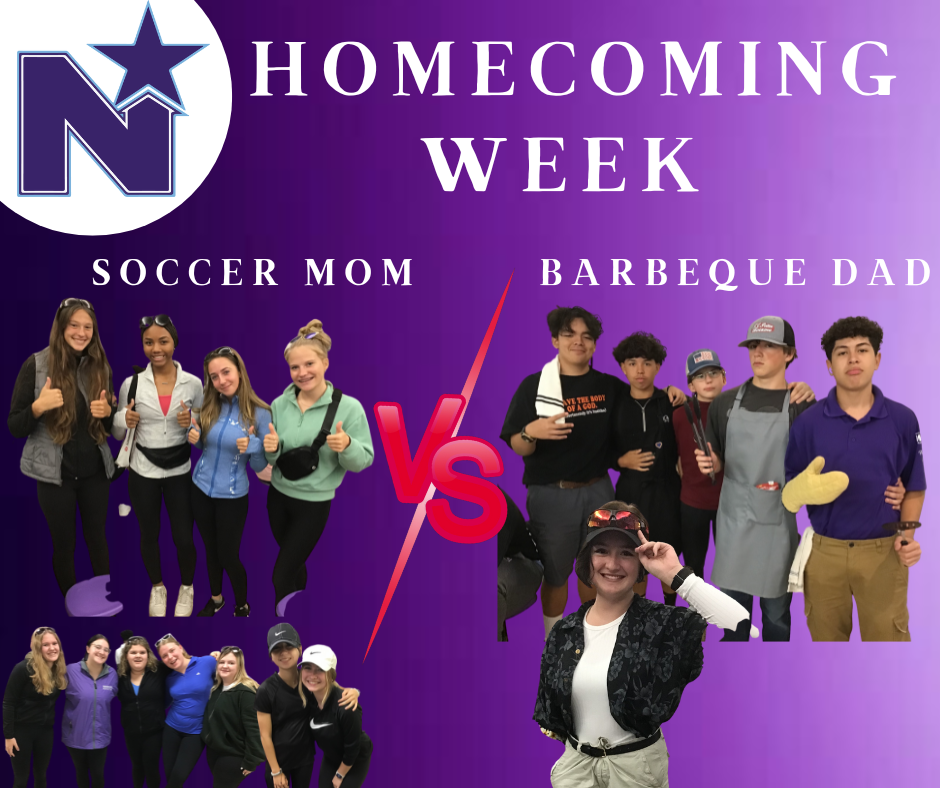 Waukesha North is kicking off their homecoming week with their Monday theme: Zoom Meeting! 👔💻 #homecoming2022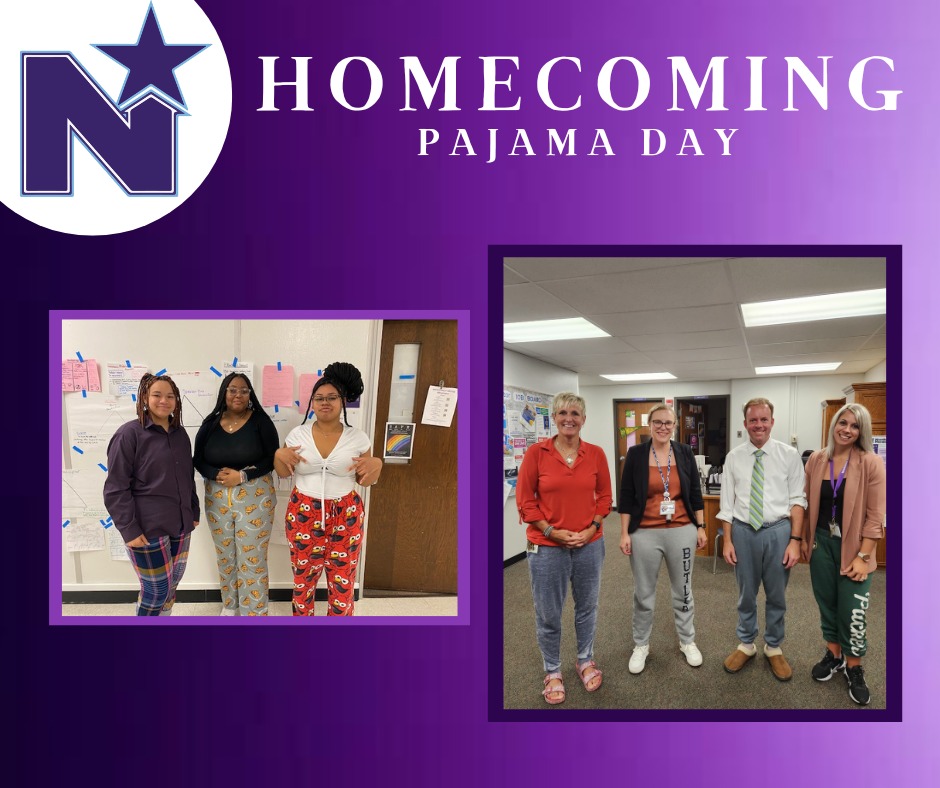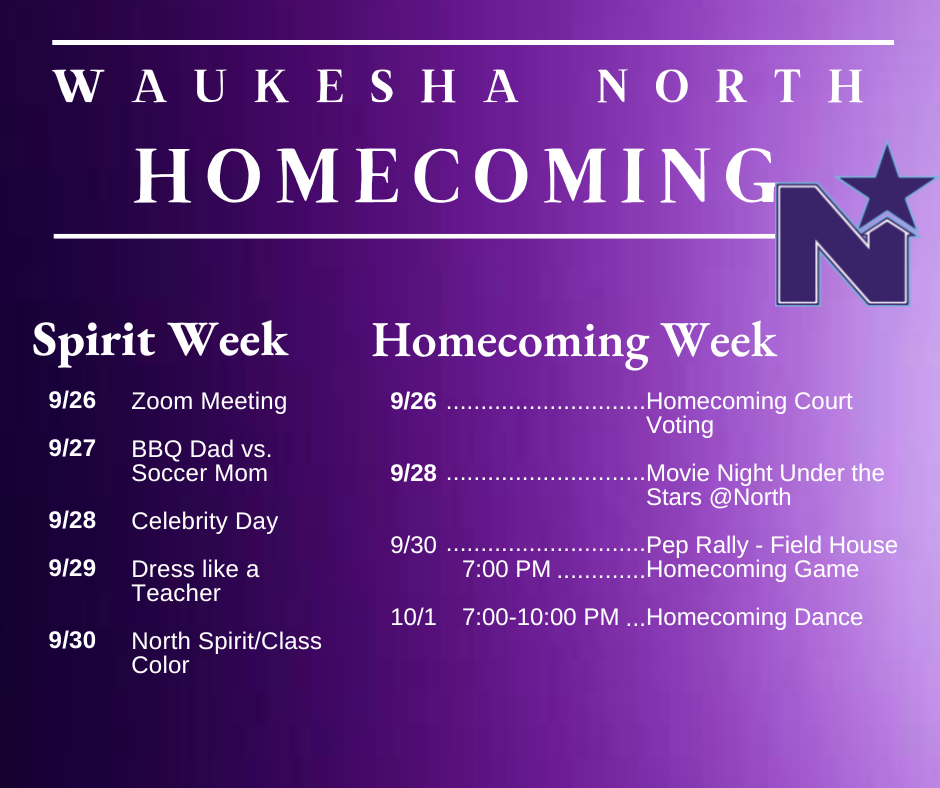 Waukesha West kicked off their homecoming week with pajama day! 😴 #homecoming2022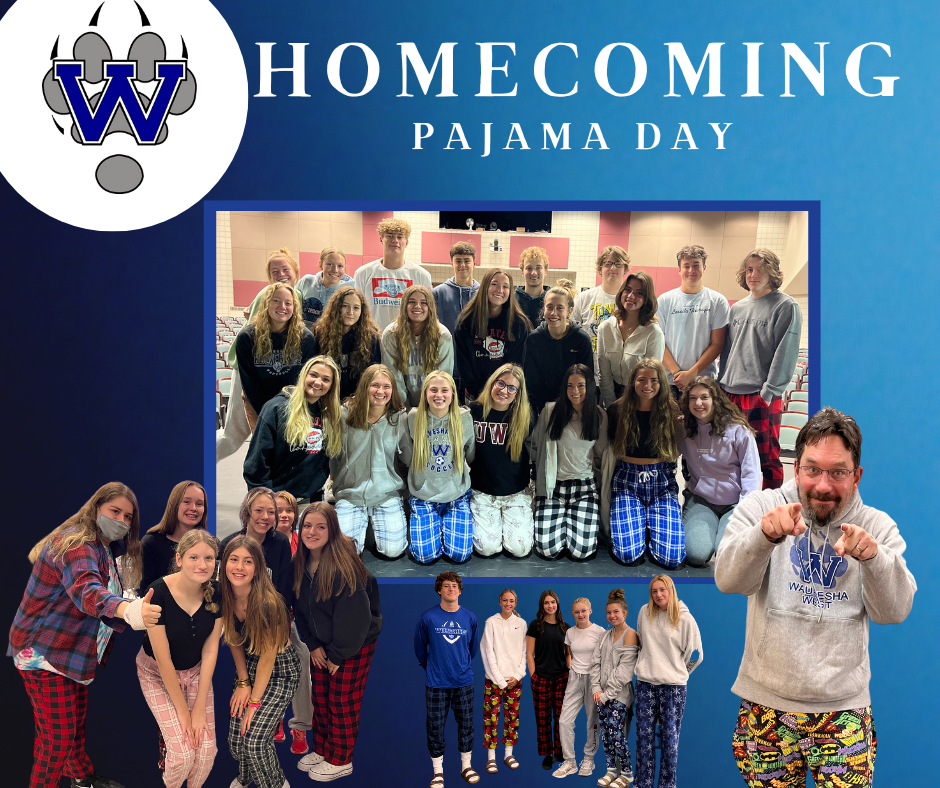 Class of 2023, join us for an important evening to discuss financial aid.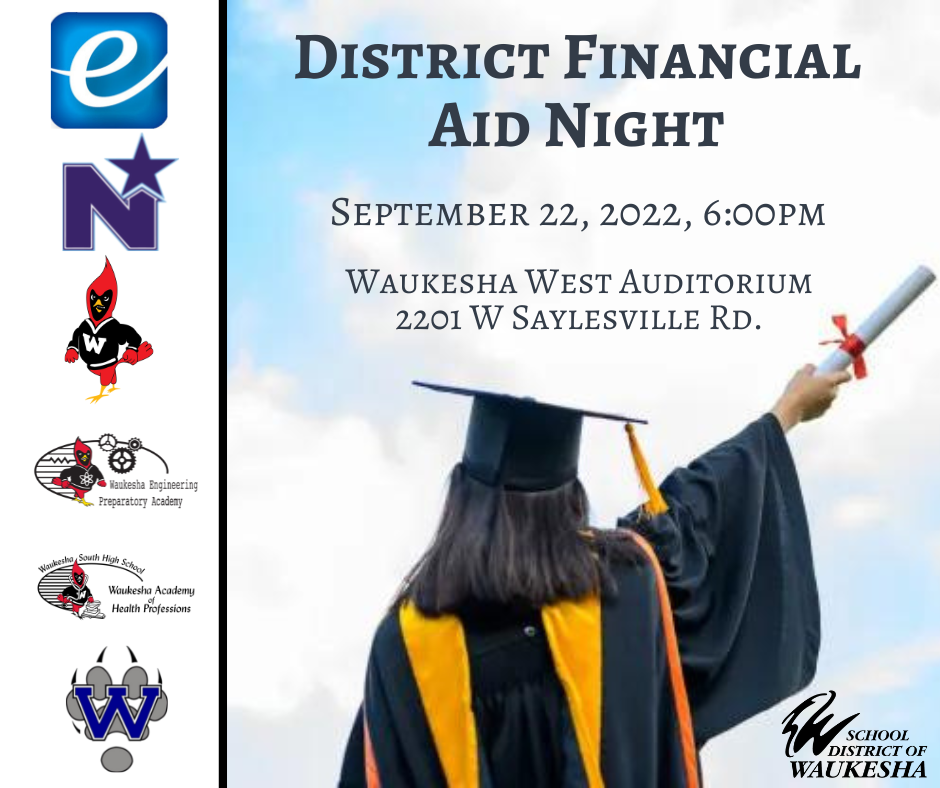 It's National IT Professionals Day! We wanted to thank our hard-working IT folk that keep us all connected! #waukeshaproud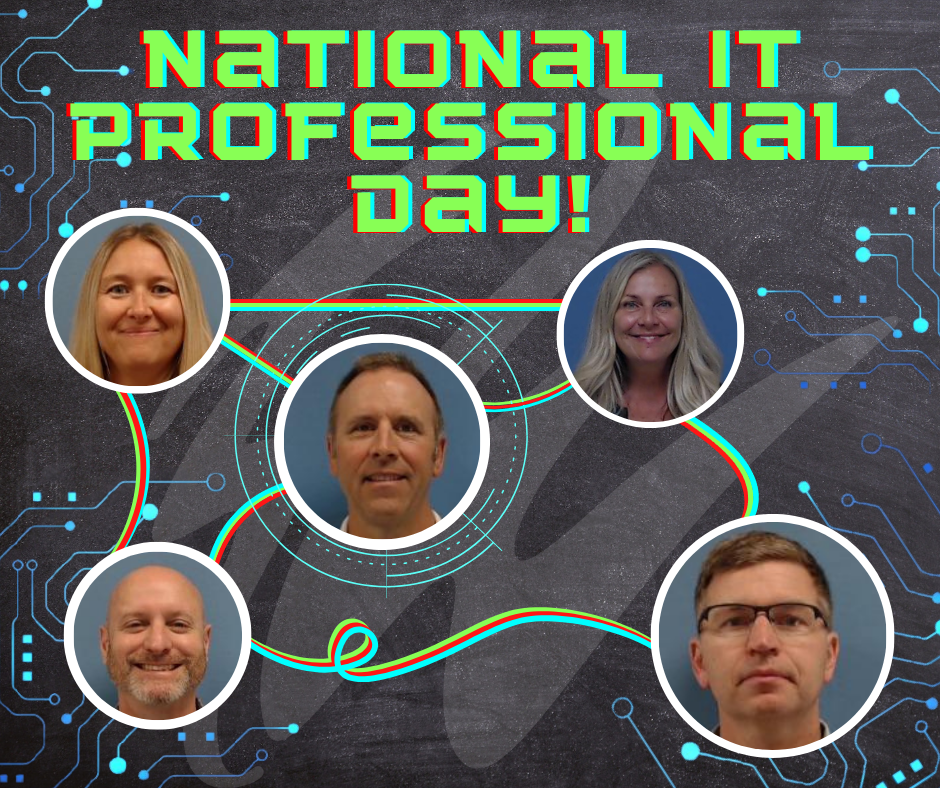 Attention West Parents! Don't forget parent teacher conferences.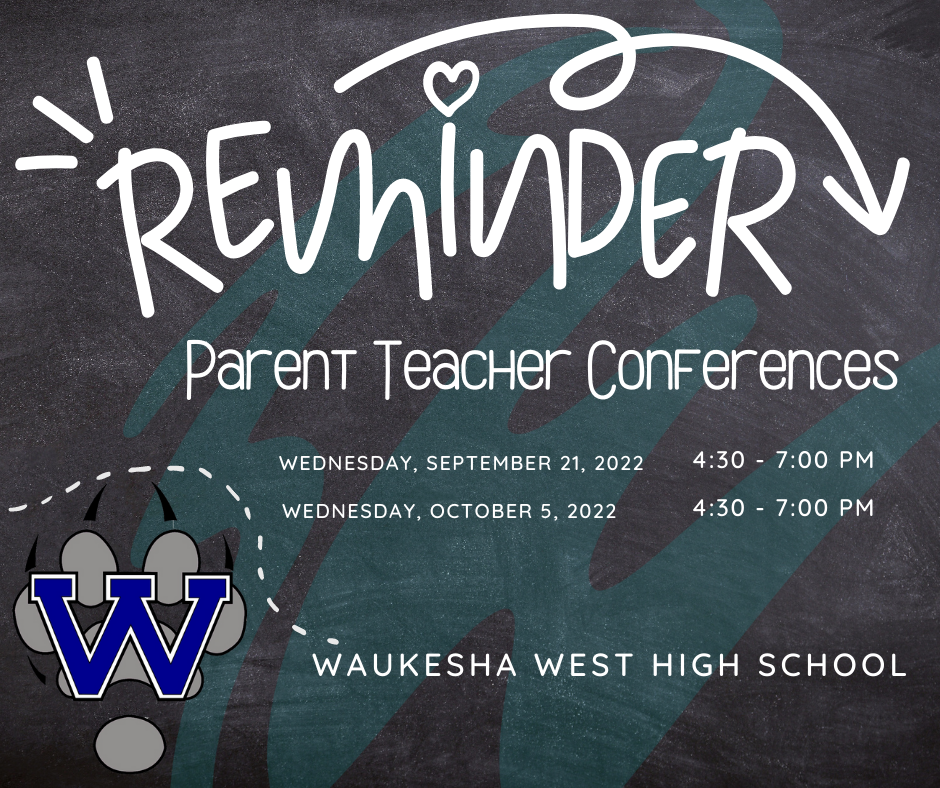 Welcome to Waukesha, Alayna Bilich! Ms. Bilich is a first-grade teacher at Hadfield Elementary School. Alayna is a graduate from Illinois State University. She received her degree in Elementary Education and brings experience from teaching at Markham Park Elementary School in Markham, IL. Ms. Bilich just moved to Wisconsin in June and is excited to start her third year of teaching in Waukesha!

Welcome to Waukesha, Angela Nelson! Mrs. Nelson is a Math Instructional Coach at Hadfield Elementary School. Angela earned her Bachelor's degree from Saint Mary's University in Winona and her Master's from the University of Phoenix. Additionally, she brings 16 years of experience as a Math Instructional Coach from Monroe Elementary & Madison Elementary in the Manitowoc Public School District. Mrs. Nelson is excited to begin her 17th year as an educator at Hadfield Elementary School!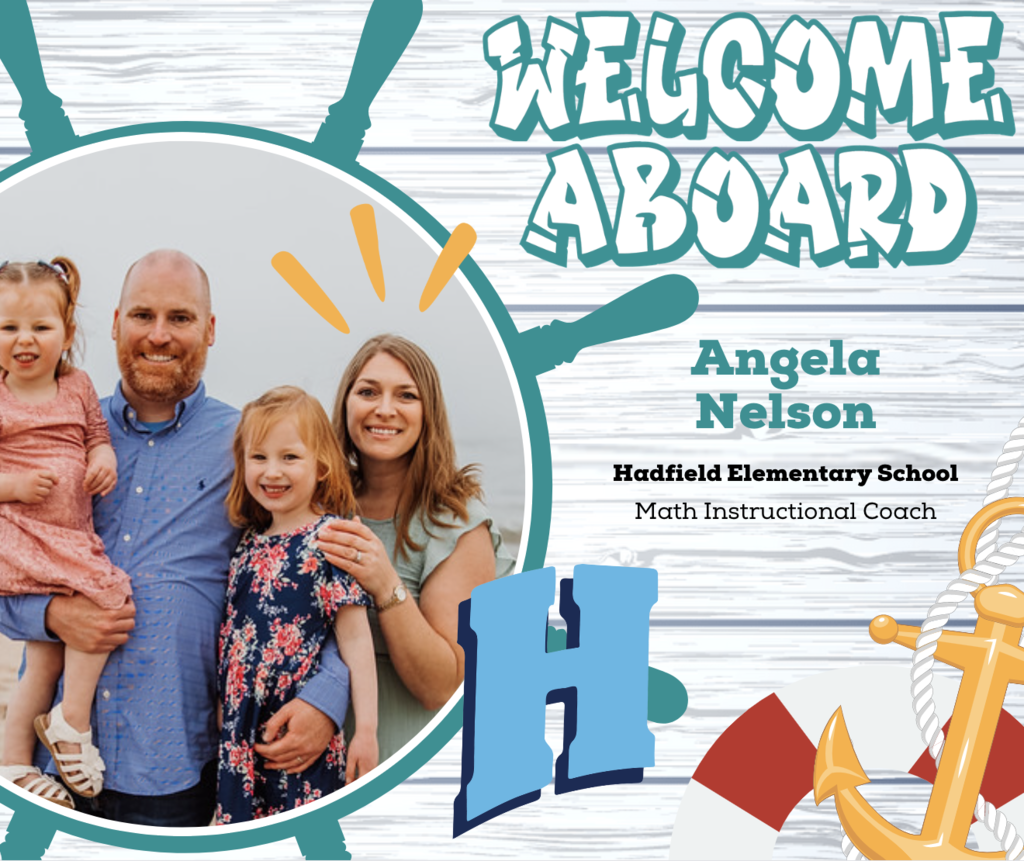 Did you know that September 15 - October 15 is National Hispanic Heritage Month? We will kick off this month-long celebration by recognizing four Waukesha South High School seniors. The College Board has recognized these individuals as National Hispanic Recognition Award recipients! - Adrian Ramirez - Aiden Gorr - Ashley Gorostieta - Caleb Waltz Adrian, Aiden, Ashley, and Caleb are among 62,000 students from across the country to earn academic honors from the College Board's National Recognition Programs! These National Recognition Programs grant underrepresented students with academic honors that can be included on college and scholarship applications and connect students with universities across the country, helping them stand out during the admissions process. Colleges and scholarship programs use these honors to identify students from underrepresented groups through College Board's Student Search Service. To learn more about the National Recognition Programs, visit:
https://satsuite.collegeboard.org/psat-nmsqt/scholarships-recognition/programs?SFMC_cid=EM800563-&rid=458172714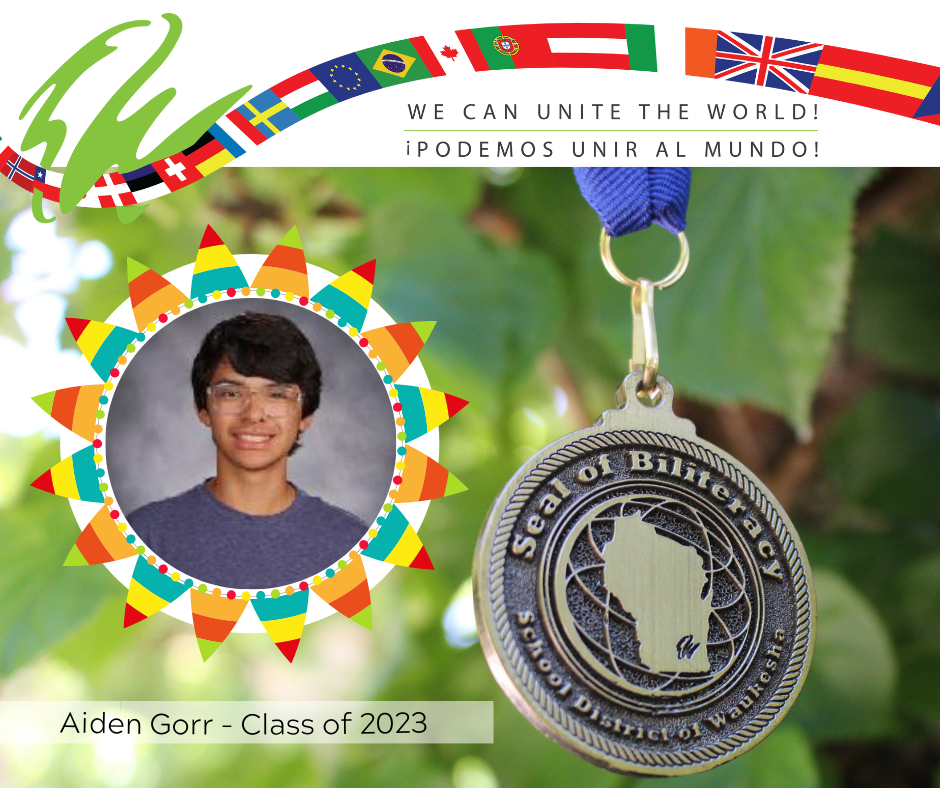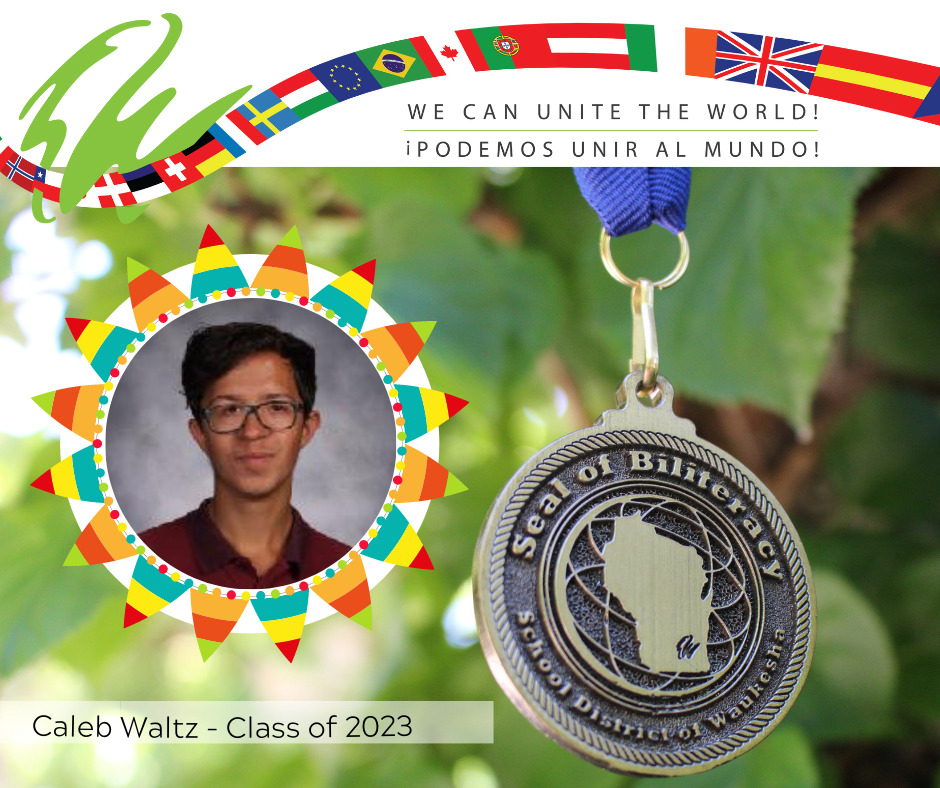 Bandfest is this Sunday at North High School - stop by! #waukeshaproud

Don't forget… no school 9/5!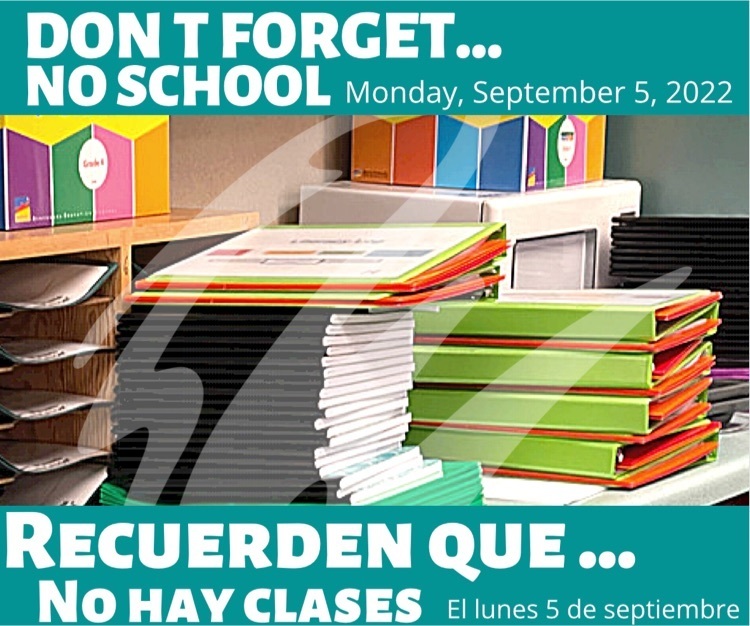 We are thrilled to have all of our students back in their seats! Thank you to all the helpers this morning for ensuring the First Day of School 2022 was terrific!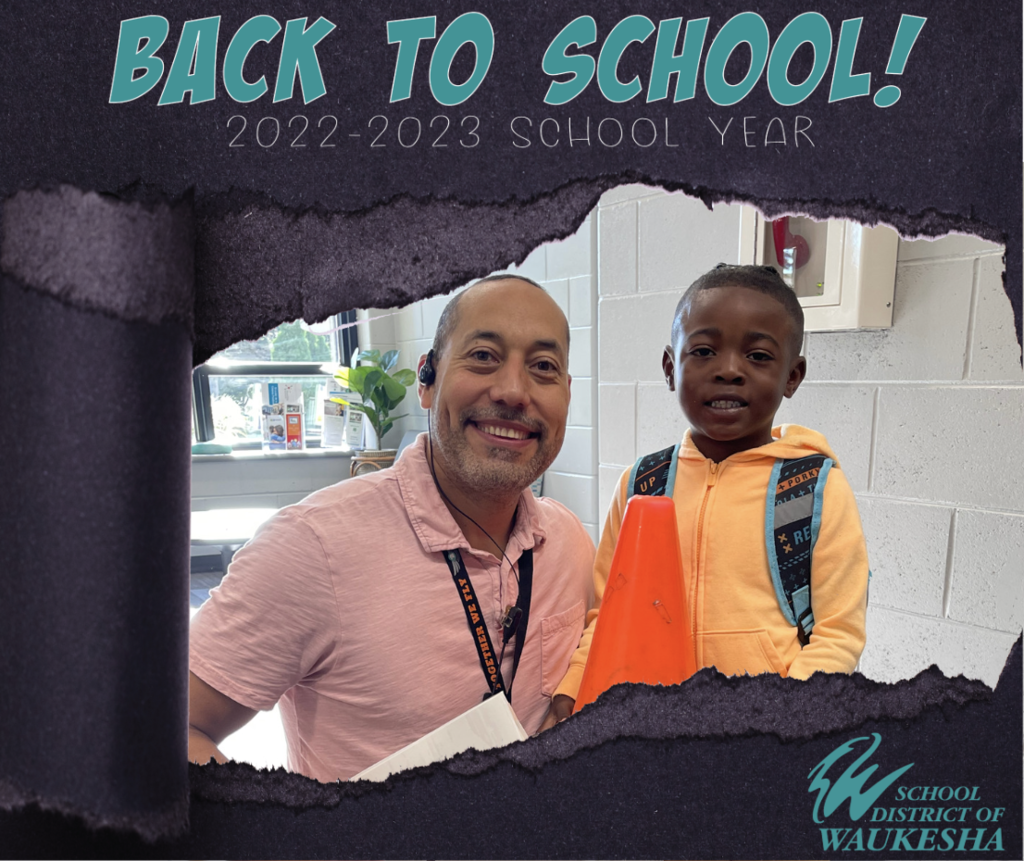 Welcome Back!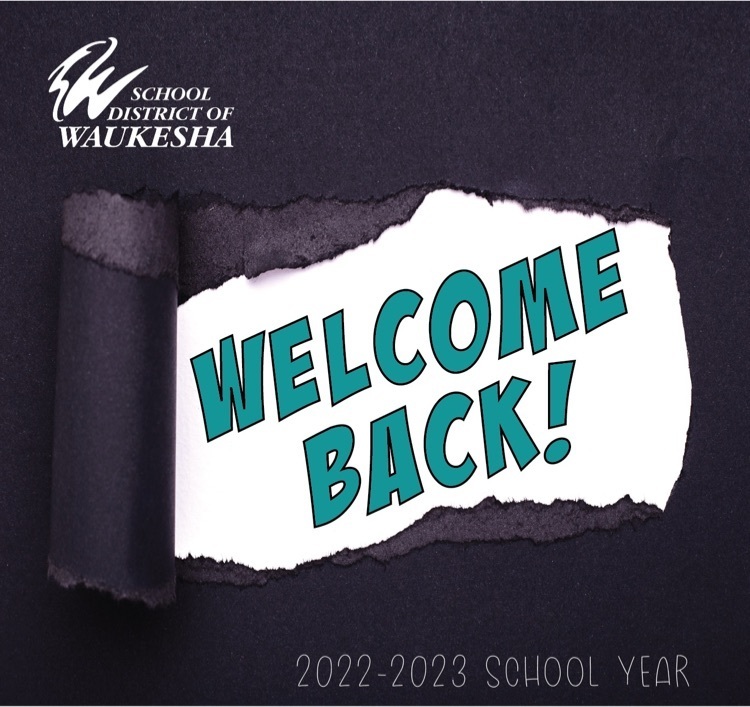 Congratulations, Dan Pochinski! Mr. Pochinski will be the new Principal at the Waukesha STEM Academy: Randall Campus. Dan has worked in the School District of Waukesha for 11 years, with his most recent role as the secondary math coordinator for the School District of Waukesha. Dan received his Master's Degree in Educational Leadership from the University of Wisconsin - Superior and his Bachelor of Science in Math - Secondary Education from the University of Wisconsin - La Crosse. Fun Fact! Dan graduated from Waukesha North High School and still resides in Waukesha with his wife, an elementary teacher at eAchieve, and their three boys.

Welcome to Waukesha, Kathie Rauworth! Ms. Rauworth will be teaching 7th-grade math and science at Butler Middle School. Kathie graduated from Concordia University with her degree in Education and Biology. She brings experience from Frank Lloyd Wright Middle School in West Allis and, most recently, Sebastian Catholic School in Milwaukee.

Welcome to Waukesha, Kate McIlheran! Kate will be the Library Media Specialist at Butler Middle School and North High School. Ms. McIlheran received her Master's in Teaching from the University of Wisconsin - Milwaukee with her School Library Media Certification. Additionally, Kate brings experience from New Berlin and the Wauwatosa School Districts.

Welcome to Waukesha, Callie Lederman! Callie will be a School Social Worker at STEM: Randall Campus and Butler Middle School. Callie earned her Bachelor's from the University of Wisconsin - Madison in Rehabilitation Psychology and her Master's in School & Clinical Social work from the University of Wisconsin-Milwaukee. Callie said, "I love working with kids and helping them to achieve their goals. Adolescence is such an exciting time of transition, and seeing students discover and grow who they want to be is wonderful!"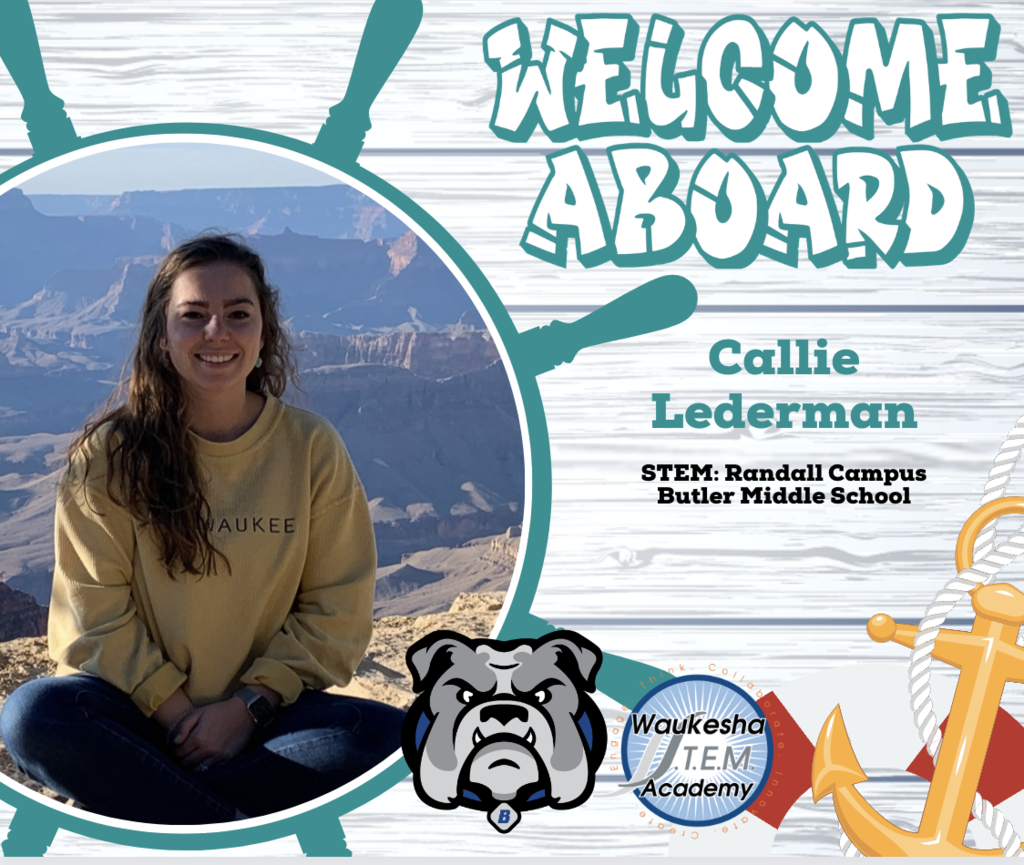 Welcome to Waukesha, Tara Stauffer! Tara will teach 7th Grade Math & Science Dual Language at Butler Middle School. Tara has a Bachelor's in Elementary Education. She brings her experience from the Milwaukee Math and Science Academy, the Marana Unified School District in Arizona, and the Elko County School District, in Nevada. "I love learning from all of my students. Over the past 14 years, I have learned a multitude of things from my students and their families. My family loves watching and going to Brewer's games. We love to travel and experience new places.